https://gospelmusicplus.com
MORNING COFFEE LECTURE 51(Independence day message)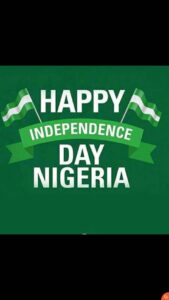 MORNING COFFEE LECTURE 51 (Independence Day Message)
Beloveth; As you journey in this new month of divine enlargement, Never ignore your early morning encounter with Daddy God, no matter how important your appointment with any man is. If you are not seeking the Lord, the devil is seeking you. This is a battle cry! You must not wait till you are attached. You must not be a victim! In Exodus 8:20, God told Moses to waylay pharaoh early in the morning. Attack pharaoh before he attacks you! In Psalm 5:3-12, David came early in the morning seeking His guidance and protection. Do the same! Start each day with your Armour in place as the year crawls to an end! May your progress surprise and be faster than the most ruthless demon! Happy new month!
HAPPY INDEPENDENCE DAY MESSAGE
What do you think about this song?
We want to hear from you all.
Drop your comments
Upload your Song
.
devotional
GospelSong Download Devotional
Independence Day Message
MORNING COFFEE LECTURE 51
Naija@60
READ ALSO 👇