NEW EP: Grace Ojo – One Nation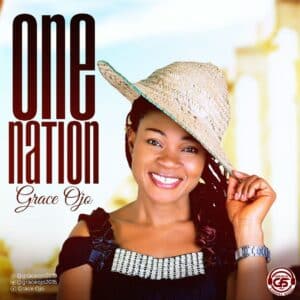 [purchase_link id="3795″ style="button" color="green" text="Buy Latest Mixtape"]
NEW EP: Grace Ojo – One Nation

I'm her words:
While how l got this EP Album ONE NATIONthrough a vision but each track came on a different day in a vision. Like the track one Nation and Love Nigeria song came in one vision, but before than , l ask God to give me ba song for my country Nigeria and it came this way l actually wanted it be purely gospel , which l try to change, but God says just this way. God told me My hand is upon Nigeria . How l got the tract Papa and mama is by asking and through a vision. God says , My hand is upon Nigeria and they must stand as One Nation.
What do you think about this song?
We want to hear from you all.
Drop your comments
Upload your Song
.
Grace Ojo
new ep
One Nation
READ ALSO 👇