https://gospelmusicplus.com
Dignity Chimereze – Onye Inye Aka (ft. Stella Chukwuma)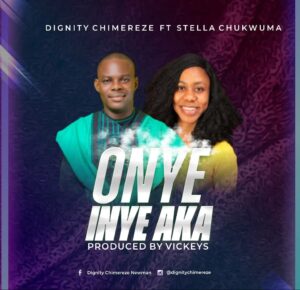 Dignity Chimereze releases a new song titled "Onye Inye Aka".
He featured Stella Chukwuma. According to him, this is a song that sprout out of fellowship.
He says "In every storm of life you find yourself in, remember you're never HELPLESS; YOUR HELP COMES FROM ABOVE"
Connect:
Facebook: Dignity CHIMEREZE Newman
Instagram: @chimerezedignity
What do you think about this song?
We want to hear from you all.
Drop your comments
Upload your Song
.
Dignity Chimereze
Nigerian gospel music
Onye Inye Aka
Stella Chukwuma
READ ALSO 👇