Rex Ricketts ft. Joy Adejo releases new single "Osuba"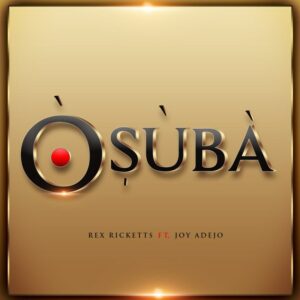 Rex Ricketts releases new single titled "Osuba" featuring Joy Adejo
This song was Inspired by hope, love and the invaluable contributions of creatives open to new experiences, comforts and reminds us to give thanks and reverence to God in all situations and seasons of our lives, even when the night is young, he'll always send his light.
Written and arranged by deft record producer and sound designer Rex Ricketts, this masterfully executed adaptation of the classic Yoruba worship song from Nigeria takes you to new places of personal conviction and assurance in God's capable hands.
What do you think about this song?
We want to hear from you all.
Drop your comments
Upload your Song
.
gospel music
Joy Adejo
Osuba
Rex Ricketts
READ ALSO 👇